Experience It's 5 o'clock rush hour in Boston. Actually, the fun starts around 2:00 PM, sometimes earlier. I'm making my way over to the passing lane so I can hop off the "mini HOV" ramp to Logan Airport. I drive a black Cadillac Escalade ESV, a very comfortable ride. As a professional driver, I know the advantages of taking the "mini HOV" lane, instead of Exit 20. I can spare my passengers the aggravation of sitting in an additional 10 to 20 minutes of traffic in the tunnel.
Also, I use the best GPS apps available and I make sure they are updated on a weekly basis. When a faster route presents itself, I am ready to accept. My goal is to give my passengers the best possible experience traveling to and from the airport.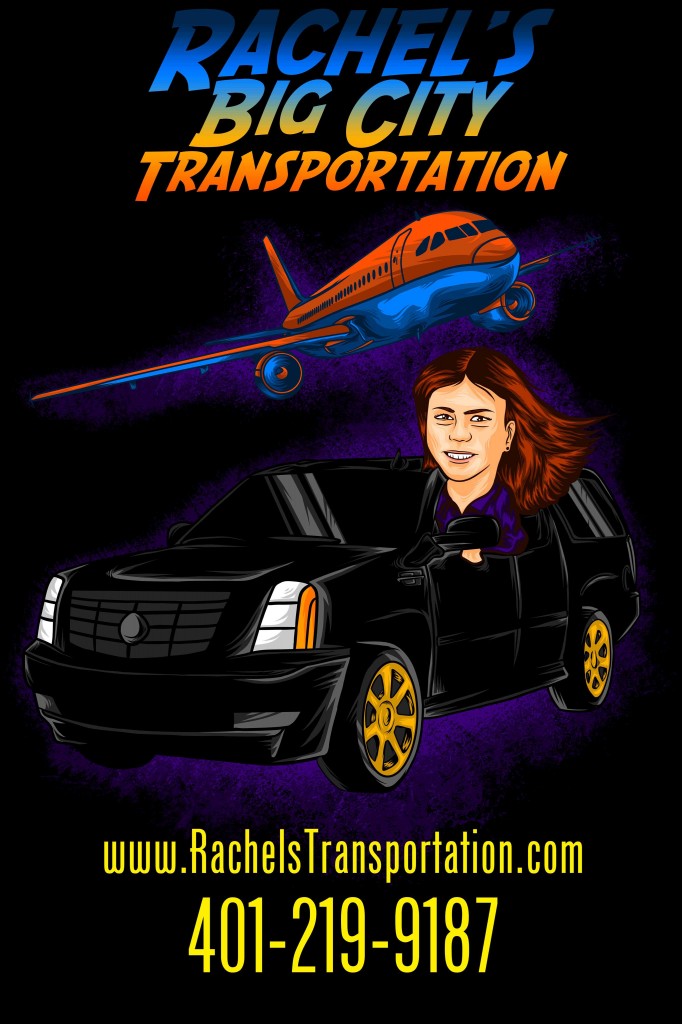 Cleanliness
My cars get their daily baths at my favorite car wash in the city of Providence, Kelly's. I always keep a container of Armorall cleaning wipes by my side. I'm constantly wiping the dashboard, panels, doors, etc. I have a collection of little tree air fresheners by my steering wheel, too.
Thoughtfulness
Some of my passengers travel overseas. I know it is very likely for them to have made use of "planes, trains and automobiles" for 12 hours or more before arriving at either Providence's TF Green Airport or Boston's Logan International Airport. I have bottled water waiting for them. Sometimes, I ask if they would like other drinks and/or snacks. If time permits, I may stop at a local sandwich shop or grocery store. If my passengers would like to sleep, I let them be. Before dozing off, I let them know they have their own temperature control panel and a heated seat, if needed. Thank For my passengers that are wide-awake, I have 2 TV screens for watching movies. If they would like to pick my brain about sightseeingr, restaurants, shopping or any other topic, I am a human information booth at their disposal.
Safety
Safety is the most important part of running a RI airport taxi / sedan service. All of my vehicles are insured for $1.5 million. Besides going to a yearly motor carrier inspection, my vehicles are checked daily. I personally check tire pressure, fluids, seatbelts, etc. Every three weeks, another routine check is performed at my mechanic's garage. Snowing? Raining? No problem. My vehicles have the best tires for driving in any situation. As a licensed chauffeur with a Blue Card, I am required to submit a copy of my driving record and BCI every year to the RI Department of Public Utilities and Motor Carriers. As a result, my passengers know for certain that their driver has a clean background check and a good driving record. Recently, I came across a page on Facebook called "Who's Driving You?" The site's goal is to educate the public on the dangers of using unregulated rideshare services. The number of incidents across the United States is alarming. I am shocked by the number of people who are willing to jeopardize their safety to save $5. Personally, I will only use a fully licensed and insured taxi / limo service when traveling. "Digital hitchhiking" is not an option for me.
Owning a RI airport taxi / sedan service requires me to work seven days per week but I would not trade it for any other job in the world. I am truly fortunate to have built my airport transportation service with the support and loyalty of thousands of clients from Rhode Island and beyond, who have become my extended family.
Written By Rachel Carvalho Owner / Operator, Rachel's Big City Transportation